This post is also available in: Русский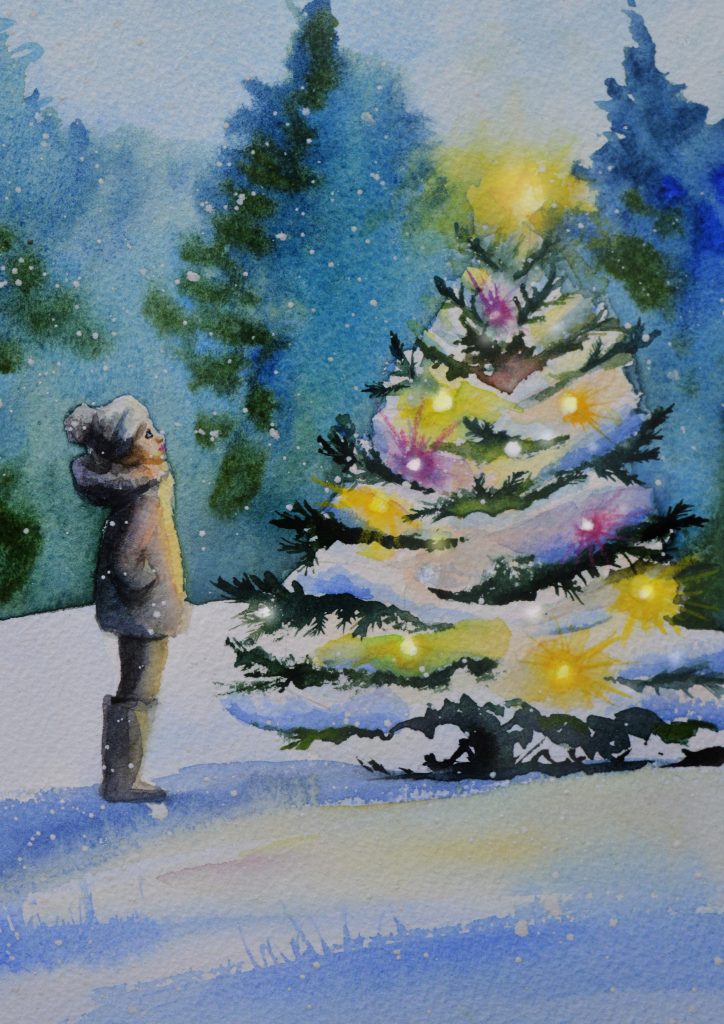 Let's run away from the city where there is silence.
Where smooth snow lies on the paws of fir trees.
Where are the timid paths on the tracks will be covered by drifts.

Where in the mornings one can breathe and thoughts, randomly spinning in one's head, become obedient, slowly freeing one from vanity, turbulent flows, doubts and fears.
Where the road creaks under your feet and the bright winter sun is high in the sky.
Where from your unexpected appearance birds will soar up, showered with a cloud of snow sparkling in the sun.
Where we will observe how millions of distant and so close stars will circle around without creating unnecessary sounds, without disturbing the quietness.
And let's bring pine branches in the house.
Bright, juicy, fluffy and soft.
They do not prick at all, did you notice?
And shaking off the snow in front of the threshold, resin will remain on your palms, as part of the forest and silence, which is so close.
And you will take them to the house, waiting for the New Year as a child for a miracle, and there they will begin to give you warmth and tenderness, plunging you into childhood.
Bright mandarins will be lying in a large beautiful vase next to it.
And the smells will mix.
And baby heart will calm.
Silence and comfort, the warmth of the family, the expectation of the holiday.