This post is also available in: Русский
After seeing his friends off to the ocean House Number Six became sad. He was so worried about Mouse and Gnome that forgot to tell them he wanted to come too. When he found the forgotten suitcase, he was anxious for Gnome to come back for it to tell him about his willing, but no one came. Accidentally looking up, House saw his friends flying away on Cloud…

Then he decided to go to wise Owl to ask her: how could he get to his friends on the Island.
Owl was very surprised that Mouse and Gnome managed to fly away after all. She could not believe that her left atlas was enough to give our friends the courage for such a dangerous adventure. When House, embarrassed a little, told about his heart's desire, Owl only had to sigh … How wonderful it is to have your own heart's desire: to talk about it eagerly, to cultivate it, to admire when it starts to grow and rejoice when it comes true. Owl also had her heart's desire: to write in a large beautiful book with a thin quill pen, so later she could tell children of the Magic Forest wonderful fairy tales on long winter evenings.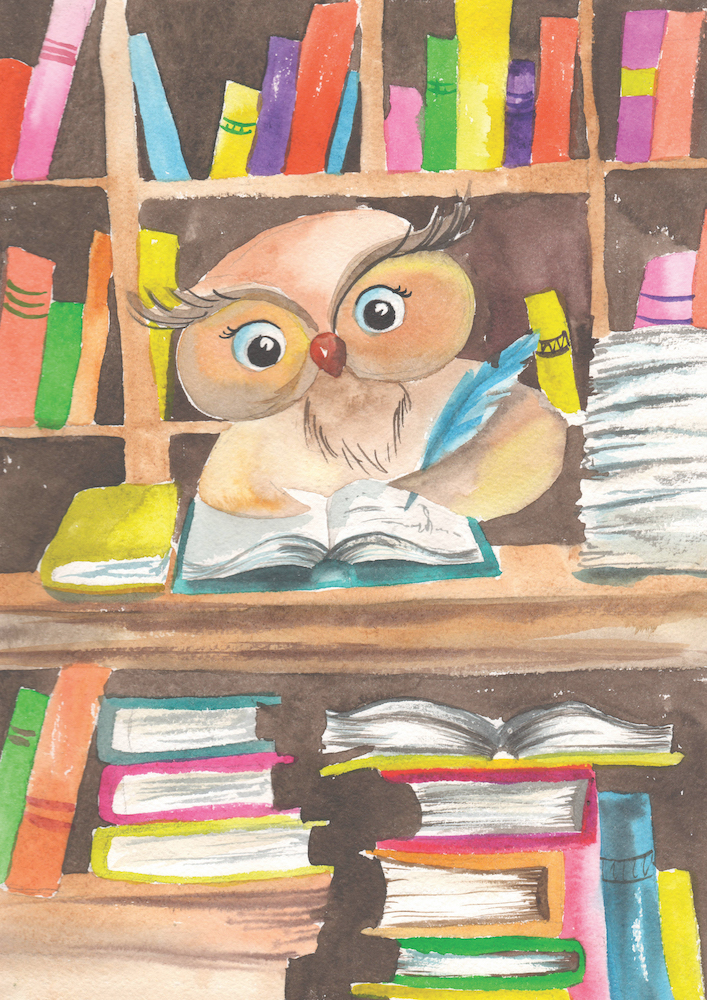 Owl never thought about how to make it come true. She was grown-up and very wise Owl. Her heart's desire seemed to her so small and insignificant to believe that it would really come true.
Now, when House Number Six himself came to her and told about his heart's desire, Owl decided that two desires are a serious reason for them to be fulfilled.
Having sighed, more out of habit, Owl offered him to talk with an old Sorceress, because only she had the magic power left. Heavenly Master went to another country and could not help.
House became a bit more cheerful: after all, when you share a problem with a friend time runs quite differently, it's almost skipping! New ideas are born and the solutions are seeking themselves racing each other.
House Number Six together with Owl walked along the forest path until they heard a rolling laughter from which the spoons rang inside the kitchen table in House.
Giants-Lilliputians! – Said House cheerfully. – I missed you so much!!!
Giants-Lilliputians hurried to hug House, as they approached him they were becoming small like your pinky. Only their feet remained large.
When House and Owl told where they were going, Lilliputians also remembered about their heart's desire: more than anything else they wanted to travel, to get acquainted with new cities and countries so that when they returned home, they would tell about amazing miracles all the inhabitants of Magic country.
Owl nodded approvingly. So many true wishes is an excellent occasion to visit old Sorceress. Soon the big and friendly company continued their journey.
The path looped through the forest, sometimes jumping out into clearings with bright red wild strawberries. House Number Six sighed softly. In those moments he imagined: how happy would be his friends Mouse and Gnome to such a number of tasty and fragrant berries.
When you go with friends along Magic Forest, time runs very quickly. Talking, friends did not notice how they reached the house of old Sorceress.